Towards optimal automation!
4 high-performance
models
Robotic cells designed in Quebec
Best warranty in the industry
Phone support services
2 years warranty
Training included
Productivity
that will propel your business
From palletizing, to moving repetitive parts, to loading and unloading machines, Iridium CNC manipulator robotic arms will allow you to automate some of the tasks on your production line, while increasing the productivity and improving the quality of your products.
The manipulator robotic arm will ensure reductions in time, precision and guaranteed speed as well as the accuracy of the reproducibility of human tasks without the risk of injury or slowdown.
The robotic manipulator arm is therefore the effective solution to counter the current lack of manpower.
Starting at : $25 000 CAD
Technical characteristics
Ultra-robust 6-axis robot with unmatched reliability;
Highly versatile;
Offline programming solution designed in Quebec;
Complete training included ;
Unlimited support;
Customizable system;
Ultra-compact;
Nearly maintenance-free;
First maintenance after 3 years or 7000 hours;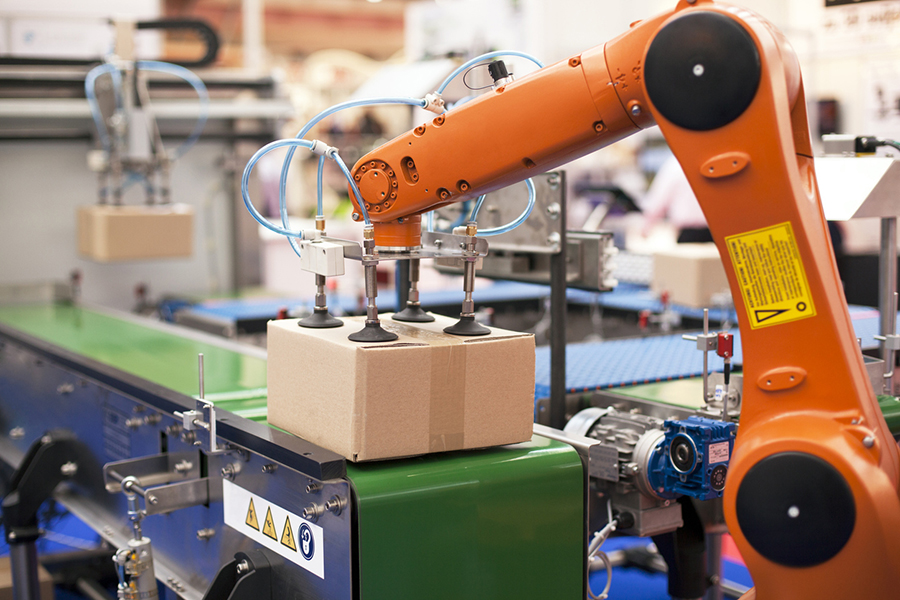 Starting at : $25 000 CAD